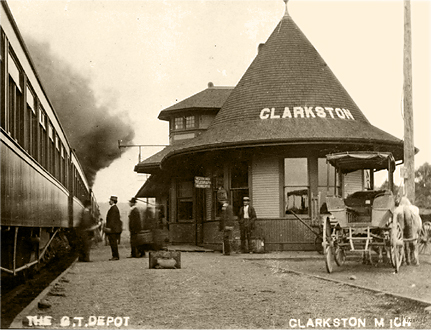 Welcome to the
Clarkston Historic District
The City of the Village of Clarkston, the "Village", is nestled on a small plain between the hills of Deer Lake to the west, Park Lake and its small tributary to the east and the lower land beyond it in Independence Township, Oakland County, Michigan. The "Mill Pond", a part of the Clinton River, lies at the Village center. These bodies of water have always contributed to the vitality and grace of this 1/2 square mile "mill village".
The core of the town, which grew around the mills built to saw the lumber for construction and grind the grain from the surrounding farms, was placed on the National Register of Historic Places in 1980 by the Congress of the United States. Placement on the National Register was the culmination of a long process which began in the 1970s. Clarkston Community Historical Society volunteers began to research the history of some of the Village buildings to document their construction dates and importance to the history of the community.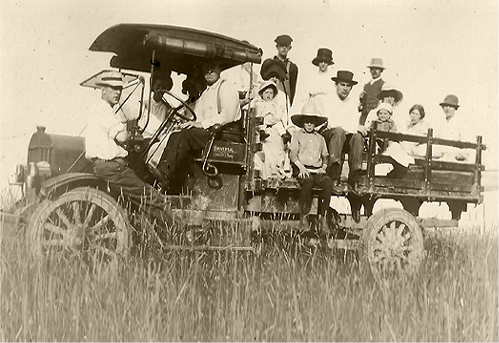 The process was continued by a Village employee and college students. A study committee of Village residents was then formed to complete the necessary information which was reviewed by the Michigan Bureau of History. The Bureau subsequently drew the boundaries for the District and forwarded the proposed nomination to the U.S. Department of Interior for final approval. The nationally recognized district includes over 100 historic structures which are now protected by state statute and a City of the Village of Clarkston ordinance.